At Ironman Canada last August, coach gave me strict instructions to swim sans watch. I was a bit reluctant – because data or it didn't happen! – but in the end, left my 910 in transition. Turns out, it was some of the best race day advice (heck, it's some of the best training advice). There were no mid-stroke peeks at my pace, no fretting over my overall time. Just complete in-the-moment swim bliss, feeling each stroke and my body as I glided through clean, crisp Alta Lake. When I exited the water, I ran by the clock, completely oblivious; I was midway through the run before I knew my swim time.
Ironman Canada also taught me the importance of knowing what it feels like to bike mountains. Though power was fairly new to me, my Quarq failed on race day, so I went by what I'd always done on the bike: How it felt. The rhythm of each pedal stroke while climbing the Sea-to-Sky Highway and bombing back down. The pure joy of just riding my bike; the spectacular scenery was a bonus.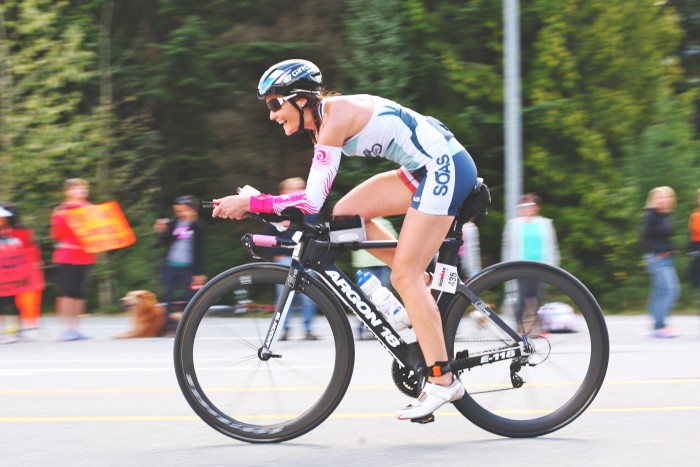 As triathletes, we get so caught up in all the data – and, I'd be lying if I said I didn't love seeing my average watts while biking or knowing that I nailed 25 100s in the pool. But, in the midst of all that data – the watts, the heart rate, the pace per meter or mile – we forget the most fundamental aspect of swimbikerun: How it feels.