As hot as Ironman Coeur d'Alene was, I reminded myself often throughout the race to not wish it away (thank you for that nugget, Nanette!). Regardless, the race flew by and we were onto the race-cation and recovery in Montana. Taking a week off after was the best way to not only recover, but to combat the post-race blues. I'm certain they would have been worse had we come straight home to Minnesota. Mountains are a good distraction (especially when the race doesn't turn out the way you wanted)!
With that, the highlights…
Turning "fake friends" (what Nick calls my social media friends) into real friends! After months of chatting about life and triathlon almost daily, Monica and I finally met. You know when you haven't seen a good friend for awhile and you pick up right where you left off? Yep, that. Grateful to call her a friend and for all her generous hospitality while we were in CdA!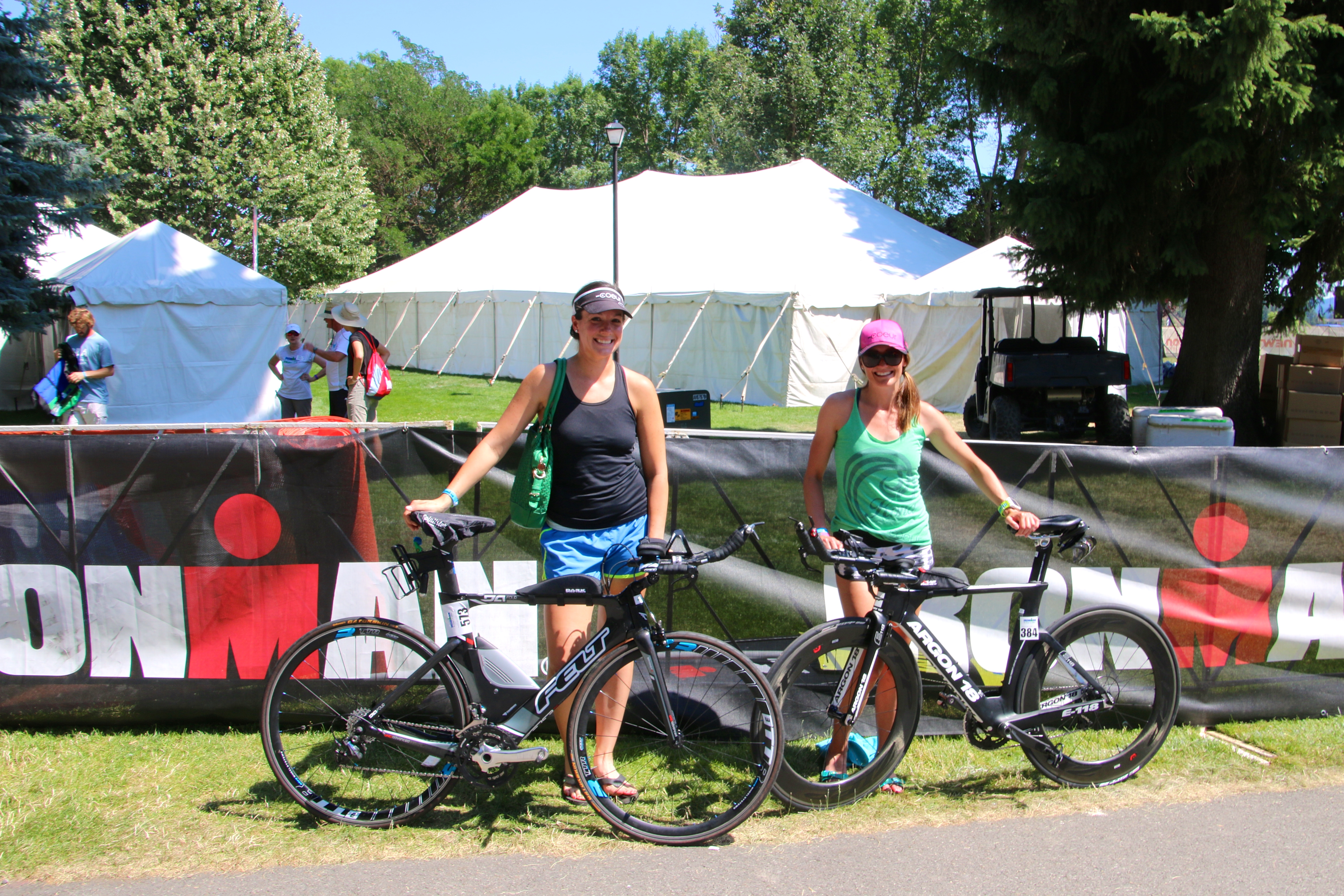 Monica and I at bike check-in.
Lucky me also got to meet Sam (and her pup, Mimi!) and Doris at the race expo as well as race with Coeur Sports teammate Lisa (she crushed it! And, super random, she swam with one of my dear friends when they were in high school). After the race, I caught up with my Canadian friends, Christine and Liz, over Mexi Coke, and the next day, with Jen over coffee at Vault. I'm so glad all of our paths crossed!
Can we all please agree to live in the same location (preferably the pacific northwest) so we can hang out and swimbikerun all day?!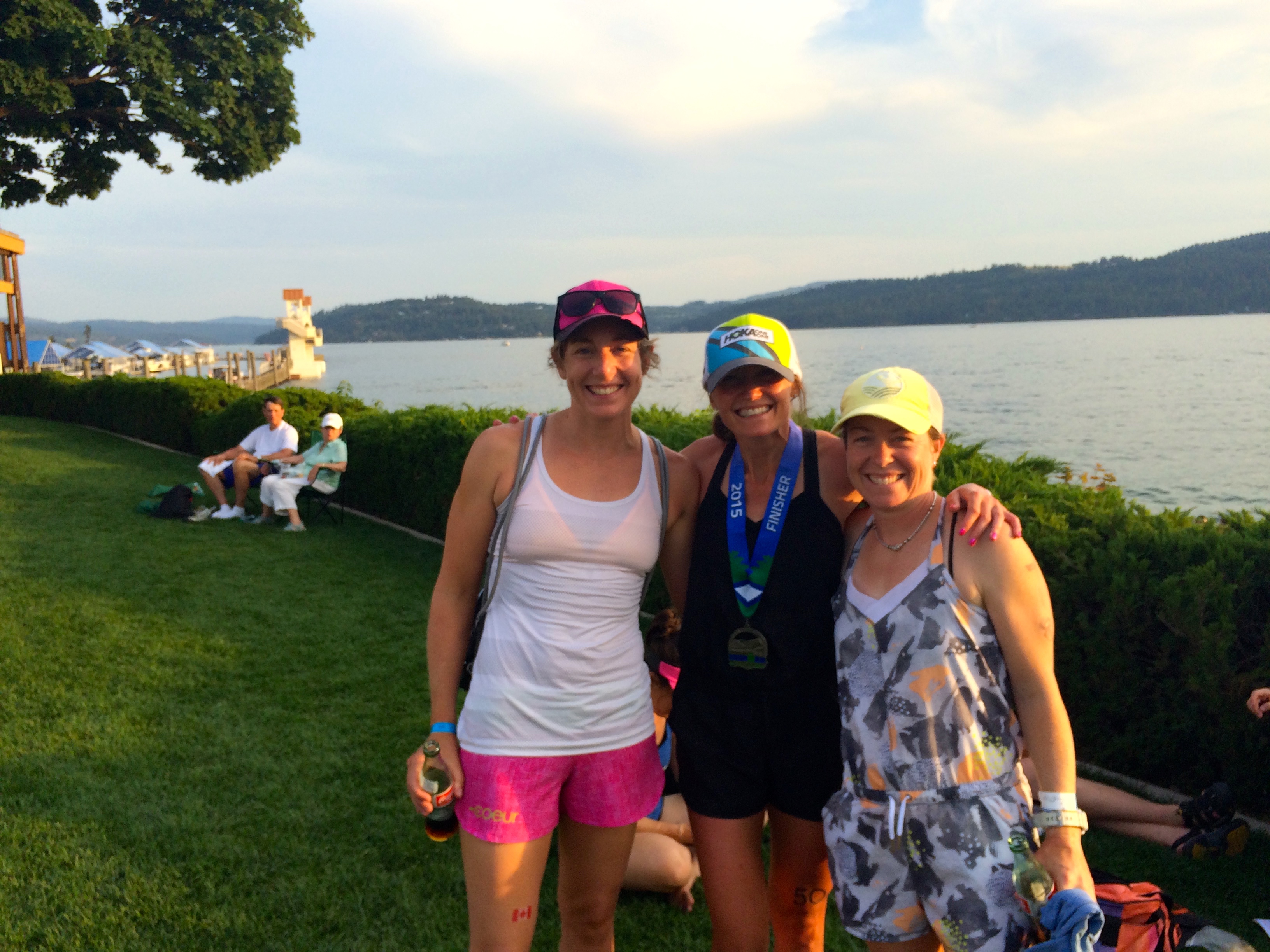 Liz, Christine and I celebrating with Mexi Coke.
Nick and I stayed in CdA through Tuesday morning to get our vehicle fixed (new cylinder coil and spark plugs) before heading east to visit friends in Missoula. We caught up over dinner and continued the conversation in their backyard (light until well after 10p!), where I relaxed in a hammock.