Three-hundred yogis practicing mat to mat, breath to breath. Vinyasa doesn't get much better… well, except maybe when it's in a historic Summit Avenue mansion.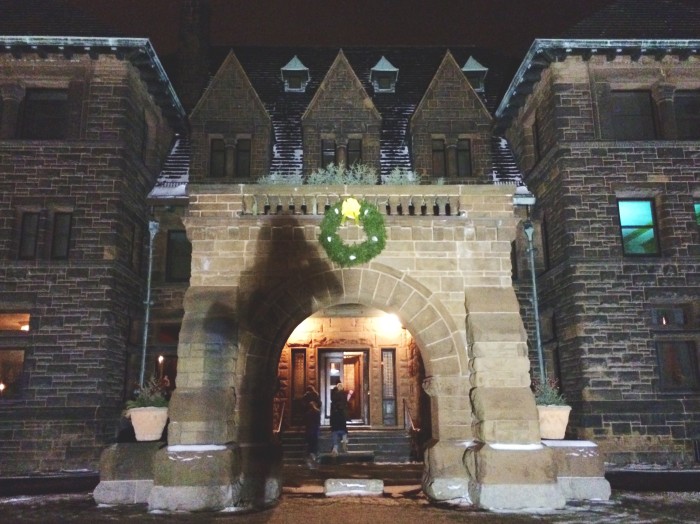 The theme of candlelight + cocoa yoga at the James J. Hill house: give presence.
Give presence on your yoga mat. Close your eyes. Feel it supporting you.
Give presence to your loved ones. Look them in the eye, free of distractions, while talking. Because connection.
Give presence on the road. Put your phone down for god's sake and actually see the road.
Give presence to your life. It's happening right here, right now.