Though March roared in like a lion, it feels like spring is right around the corner here in Minnesnowta. Everything is finally melting, and Saint Paul city streets are one giant pothole – certainly not ideal for early spring cycling!
Snow + cold aside, the triathlon season is close to kicking off, if it hasn't already (several of my rad Coeur Sports teammates have already rocked some races), and my first race of the season is fast approaching.
Just two short years ago, Take the Hill Tri at Gustavus Adolphus College in St. Peter, Minnesota, was my first-ever triathlon. Flashback to that day, where I wore tie-dye wunder unders and swam a 10:00+ 500…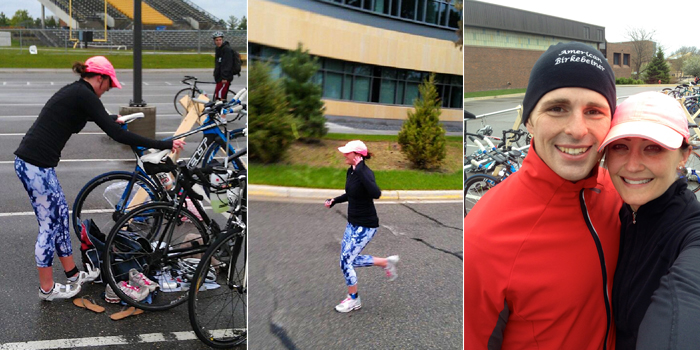 We all have to start somewhere, right?