And, after nearly 10 months of training, there we were: at Ironman Wisconsin!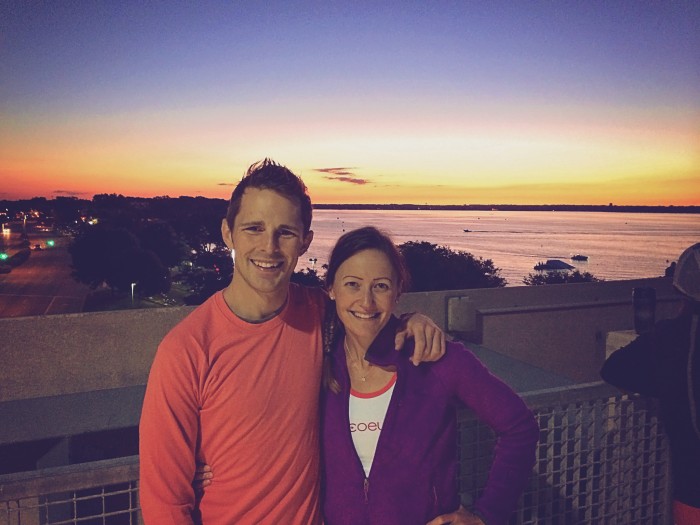 PRE-RACE
Up and at 'em at 4a, race morning started as usual… toast, double shot espresso, Osmo preload, temporary tats and last minute gear check, and Nick and I were out the door at 5a; thank you, Daniela, for the shuttle! Our homestay was only two miles from the terrace, but by the time we arrived, it was swarming with triathletes. After a quick tire check and stocking my bike with nutrition and Osmo active, we snaked through the sea of racers to body marking (note: purchase number tats for the next IM). We met coach Andy and friends Nick + Danielle inside the terrace at a quiet spot away from all the chaos. After some words of encouragement and two stops in the bathroom (no lines in the ladies!), we hiked up our wetsuits and went outside. It was nearly impossible to get to the water (it almost felt like a race to get there), but after elbowing our way through hundreds of wetsuit-clad athletes (get in the water, people!), we made it to Monona.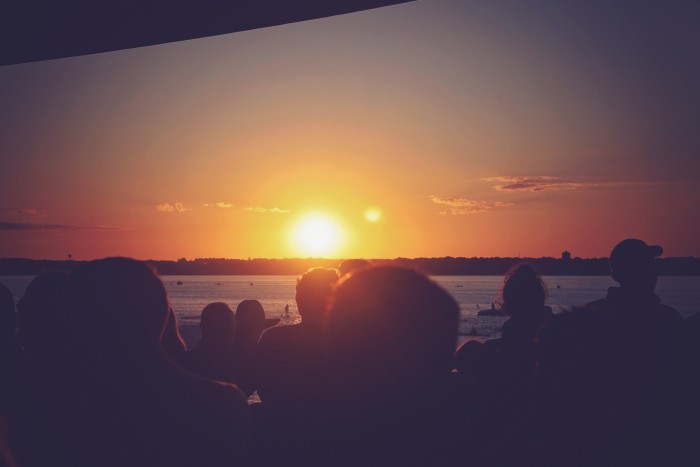 SWIM // 1:10:41, 1:49/100m, 20th AG.
Nick and I swam out to the inside buoy together and positioned about a quarter-way back from the start. The water was calm, and the temp was perfect. After treading water for maybe a minute, the cannon fired, and arms started flying. Nick and I swam stroke for stroke through the second turn where we were separated (the first couple turns were clusters); it was so reassuring to see him to my left on every breath! I swam inside the buoys the entire 2.4 miles and, like IM Canada last year, had no issues with anyone dunking, kicking or ripping off my goggles. The back stretch was a bit long, as I could see the red swim out arch for much of it… so deceiving! When I finally got there, my time registered, and after a brief moment of dang-it-I-was-hoping-to-swim-faster disappointment, I refocused and ran to a wetsuit stripper, pumped to be done swimming. That said, I definitely didn't swim as hard as I could have. I kept my pace far too comfortable and know to push harder and find some bubbles next time.
Gear: Coeur Sports Chinese New Year kit, lululemon flow Y bra, TYR nest pro mirrored goggles and ROKA Maverick Elite wetsuit.
Nutrition: banana around 6a and one salted caramel Gu around 6:45a.